A streamlined divorce. Rare customer service. No regrets.
Can't make up? Ready to break up?
That's okay. Divorce is not just the end; as you will see, it's also a new beginning.
Welcome to Fuentez Law. My name is Sandra Fuentez, Spring Texas Divorce Attorney. I am an experienced family and divorce attorney serving residents of Harris County and Montgomery County near Houston, Texas. I help local families pull through a divorce as quickly and peacefully as possible. As your personal divorce consultant, I will tirelessly advocate for your children and your financial interests. My only agenda is your goals.
Read on to learn more about my services for local men, women, and children who are facing divorce.
On This Page: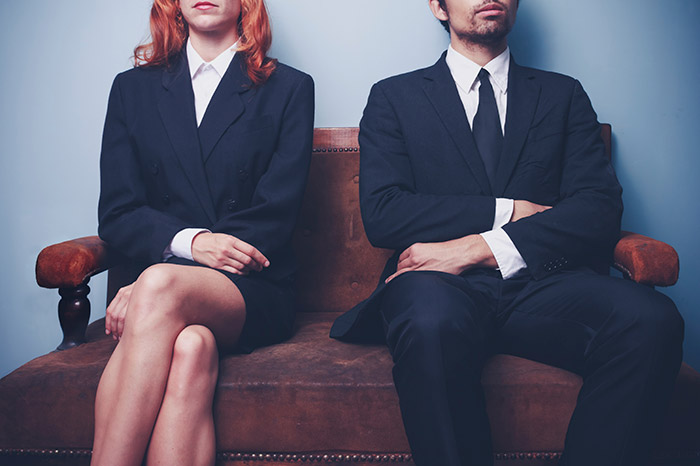 Choosing a Divorce Attorney: What You Need to Know
Do I really need a divorce lawyer?
Flying solo can be risky.
Anyone in America can represent themselves in court in a divorce. It's just not always a great idea, depending on the situation. Before deciding to go "pro se," consider whether you can competently obey court rules, cover all your bases, draft your own divorce decree, and end up with a square deal.
A DIY divorce sounds cost-effective, but it may not be the best financial decision in the long run.
Self-represented spouses are often at a tremendous disadvantage. Things can quickly become a mess without real guidance. Small errors can keep you coming back to court long after the divorce is final, and that gets expensive.
If a less expensive divorce is your primary goal, you can have one, provided both divorcing spouses agree on all the major issues. Read more about my uncontested divorce services below.
How to find a good divorce attorney in Spring, Texas.
What should I look for in a divorce attorney?
This is an excellent question. As you search for an attorney, keep your eyes peeled for in-depth experience in family law and your local family courts. And don't forget about the quality of service.
The ability to deliver great customer service separates a great attorney from a mediocre one. After all, you'll pay just as much money even if you get stuck with a lawyer with zero service skills. And there are many.
Worthwhile customer service is rare among divorce lawyers. That's too bad because most people facing divorce could really use the respect and generosity of spirit. (For more on my customer services, see below) Here are some principles to keep in mind when shopping for a divorce attorney in Harris or Montgomery County, Texas:
Your family attorney should be a skilled service provider.
She should anticipate your needs, and help you stay sane as you reorganize your family. She should be responsive, friendly, and always return your calls.
Your attorney should be kind and empathetic.
A truly human friend and ally – who doesn't judge, but provides timely and unconditional support – is worth her weight in gold. Especially when you're facing an uphill trauma like divorce.
Your attorney should reserve plenty of you-time.
Watch out for super busy divorce attorneys who constantly manage a large number of clients. Even if they know everything there is to know about divorce in Texas, those fancy qualifications are useless if they don't have any spare time to answer your questions and resolve concerns as they arise.
At my firm, we maintain a small caseload at all times. I never take on extra customers if doing so would diminish the time and energy I can devote to your case.
A good divorce lawyer is a battle buddy, information hotline, and life coach all at once.
At least, that's how I view my practice. If a strong, kindhearted family law attorney practicing in Spring, Texas with customer service skills and a small caseload sounds about right, consider Fuentez Law your local legal resources hub. A tough Spring Texas Family Lawyer!
I serve both men and women, and I've managed a striking diversity of cases over the years. Some of my clients' divorces have been extremely complex or hotly contested. Others have been simple or no-contest, no problem. Whatever your situation looks like, you can bet I'll deliver the level of support and service you're due.
The Benefits of Fuentez Law, Spring Family Law Attorney. 
Smart. Humane. Down-to-earth. Sandra Fuentez can show you how to go from A to Z without losing your sanity or net worth. Here are the benefits of letting Ms. Fuentez manage your divorce:
Better Decisions
Most people who are facing divorce feel angry, confused, sad. They aren't in the best state to make important decisions. And yet, important decisions must be made in a divorce – ones that will affect the rest of you and your kids' lives.
That's a huge load to bear. But there is a way to stay mindful of your long-term strategic interests, even when you feel helpless or frustrated – partner with Fuentez Law. As your divorce service provider, I will help you make the right decisions and maintain a long-term perspective throughout the divorce.
Together, we will keep the wolves at bay and protect your bottom line. Your future self will thank you.
Less Harm to Children
Divorce is a critical moment in the life of both young and older children. Handled poorly, the process can cause deep scars that hurt well into adulthood. Divorce doesn't have to damage your children, but you will need to tread lightly in order to protect them.
During the divorce is when kids need the most guidance. Unfortunately, by the end of their marriage, most people are at their wits' end. To be a good parent when facing divorce, you need child support, too.
As an amicus attorney appointed by judges to represent local children, I know how to help kids stay strong when times are tough. As your personal family legal consultant, I can show you how to minimize the impact of the divorce on your children.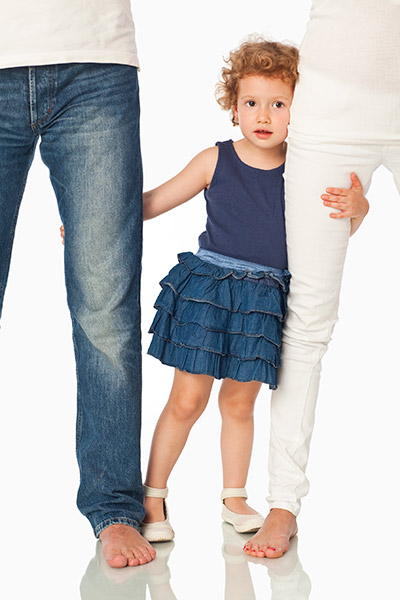 Lower Costs
My attorney fees are affordable.
I'm neither the cheapest nor the most expensive family lawyer in town, but I am likely the one that provides the most value. That's more bang for your buck. (Ask about my payment plans if you need more flexibility.)
Faster Resolution
Faster divorces are less expensive and less painful.
If you want to find yourself amazed at how quickly things went, rather than frustrated at how long it's taking to finalize, find your divorce attorney at Fuentez Law. I will work to minimize how long it takes to reach your most important legal goals and wrap up the divorce as quickly and efficiently as possible.
Less Stress
There are many hotheaded divorce lawyers who only add to their clients' stress levels. Me, I stay cool, calm and collected when emotions become heated and tension mounts. As a voice of reason, I can help you take the high road whenever possible to avoid the worst stresses of divorce.
My Personalized Divorce Services
Everyone knows that divorce can be messy and stressful.
The best thing you can do for yourself is to find an attorney who will handle the bureaucratic and legal heavy lifting on your behalf, so you can focus on recovery and adaptation. My clients often tell me that they couldn't imagine trying to press through their divorce without having someone to monitor notices and orders from the court, track procedural requirements, and keep tabs on the voluminous financial documentation.
I will shield you from the bureaucratic nightmare of divorce. That's not all, of course. My clients can access the full range of family advocacy services, including:
On-demand professional legal advice
Efficient discovery, filing, and paperwork
Properly-formatted divorce decree drafts and reviews
Thorough depositions and witness evaluations
Fast temporary orders
Strategic child and/or spousal support negotiations
Conscientious decision-making assistance
Child-friendly parenting plans
Trustworthy professional referrals
Constructive mediation
Courageous litigation
Forward-thinking planning for the future
My full-service marital dissolution package is appropriate when the terms of the divorce are contested and when there are children for whom custody and related matters must be worked out. You will also need professional legal help if:
One or more partners have a high net worth.
There's a lot of debt.
You suspect there may be undisclosed assets.
Spousal maintenance is an issue.
Temporary court orders are needed.
There will be a division of pension benefits.
There are disagreements over the property.
The split is occurring later in life, such as after retirement.
The divorce is complicated by abuse or family violence.
There are children with special needs.
The relationship could be a "common law" marriage.
There is a prenuptial or other premarital agreement.
What Else? Important Considerations
A Faster Divorce: Uncontested Splits
In addition to my full-service divorce package, I offer a simpler alternative for divorcing spouses who already agree on all the major issues. You may be able to get a faster and less expensive divorce if both spouses agree on the reason for the divorce, the division of property and debts, custody, and child support.
For individuals with little to lose, my uncontested service option is the least expensive way to get a divorce without having to do the grunt work by yourself. Call (713) 397-2278. We can discuss whether an uncontested divorce is right for your situation.
High-Stakes Divorce: Large Accounts Welcome
I have experience with large divorce accounts measuring in the millions. My firm is fully equipped to handle even the most complicated divorces, including those concerning complex financial and business interests. I've got the expertise and referral network to keep the details under tight control. Call for more information.
Planning Ahead: Early Birds Get The Worm
If you are considering a divorce, or suspect your partner is, it's a good idea to come in for legal advice as soon as possible. There are sensitive things you need to know and before you make your intentions known. Anticipatory planning can save you time and money. If you come in early, I can help you create a roadmap for an expedited split with minimal drama.
Looking Ahead: Post-Divorce Services
There is life after divorce. With the end of your marriage in sight, I can show you how to rebuild your life and move forward with minimal regrets. As my client, you won't feel despair once the divorce is finally over. Just sweet relief. My support services will help you launch the rest of your life on your own terms.
If you do have to return to court further down the road to change or enforce the divorce decree or a court order, you can do it right from my office.
Learn more about my post-divorce services on this website:
A word from Spring divorce lawyer advocate Sandra Fuentez
Any divorce lawyer in Spring can go through the motions. As for me, I'm prepared to go above and beyond to ensure your split is fast, affordable, and relieving. I show local men and women how to cope with divorce until the deed is done. You'll be happy you hired someone who was willing to work so hard to make the process as painless as possible.
Please give me a call when you're ready to get started. You can begin with a friendly 20-minute phone conversation. I also offer in-person consultations at my office in Spring, Texas. I will provide clear and accurate answers to your questions at no charge. By the time we're done, you'll be feeling a lot better about your future.
I take your privacy very seriously. No one will ever know you have spoken with me. Any information or plans you share in my office stay here – no exceptions.
I take calls on weekdays between 9am and 5pm. Here's the number: (713) 397-2278.
~ Sandra Fuentez, Spring Divorce Lawyer
Disclaimer | Please note that the information on this page is intended to provide a general introduction to the matters discussed. It is not a substitute for professional legal advice. For legal advice tailored to your unique situation, contact an attorney. Fuentez Law can be reached at (713) 397-2278.