Your custody goals. My strategic insights and will to win.
Child custody is one of the most difficult issues that arises between parents who are divorcing or estranged. We all know why – nothing matters more than your kids. You have to protect them, and that may mean getting custody or challenging someone else's.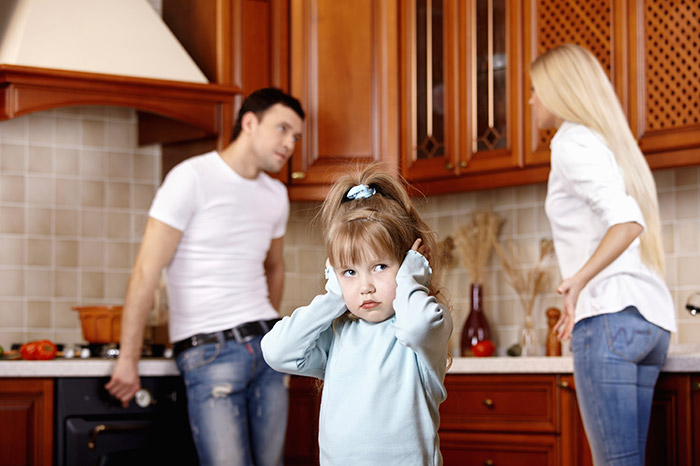 Whether you need to determine custody as part of a divorce or as an independent matter, you must make sure your voice is heard when major decisions are made. To protect your parental rights, you will need an advocate skilled in Texas custody law.
Welcome to Fuentez Law located in Spring, Texas.  My name is Sandra Fuentez, family law attorney.  If you've got custody concerns – and you or your child lives in Harris or Montgomery County, Texas – you're in the right place. My Spring-based family law firm supports people who need to:
Negotiate custody and parenting plans in a divorce (or breakup)
Seek custody as an unmarried biological parent
Seek custody as a non-parent or relative, such as a grandparent
Terminate a parent's custody rights
Sue for sole custody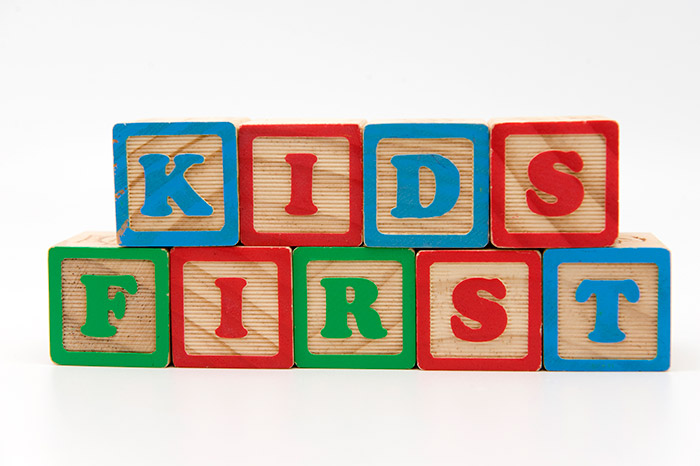 These are only some of the most common custody issues. Everyone has their own unique concerns and goals. Whatever yours are, the best way to move forward is with a quick consultation.
Give me a call. We can discuss whether your case and my practice would make a good fit.  In-person meetings are designed to be affordable for local parents.
I take calls in my office on weekdays between 9am and 5pm at (713) 397-2278.
Custody is often established at the same time as parentage/paternity, child support, and visitation rights. Click on a link to learn more about my services in these areas.
Read on to learn how I can help you create a successful custody arrangement with long-term potential.
On This Page: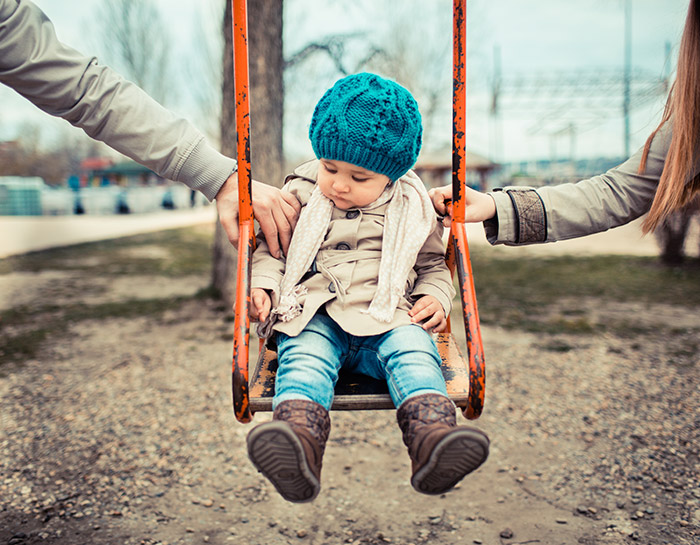 Why Fuentez Law?
If you've got a serious custody problem, Sandra Fuentez can help you find a resolution. Here are the benefits of working with Ms. Fuentez:
More Custody
If you are a fit and loving parent, I will fight to maximize your quality parenting time in the custody agreement, and in court if necessary.
Less Conflict
Few things in life are as gut-wrenching as an ugly custody battle. Yet there are lawyers who quietly encourage prolonged custody wars. Why? Because a lengthy trial drives up revenue for their firm.
I'm not that kind of lawyer.
I will work to maximize your quality parenting time in a fast and fair co-parenting agreement first. If we go to trial, I will fight for your goals, not a bitter battle without end.
Successful Litigation
Not all custody problems can be resolved with a pretrial agreement. Sometimes, taking the other parent to court and making your case to the judge is the only way to secure the best interests of your children.
If your case goes to trial, you can be sure I will fight for your interests when it counts. I have strong experience and a record of success in custody litigation.
You'll be glad Sandra Fuentez is on your side of the aisle.
Faster Resolution
Compared to other civil issues, custody disputes are quite complex, and this can affect how long it takes to come to a resolution. Poorly managed cases tend to drag on, and can take months or even years to wrap up – and that gets expensive.
You can avoid an ordeal that lasts longer than it has to by partnering with Fuentez Law. My firm resolves custody matters as quickly as possible, every time.
Less Anxiety
I provide the exhaustive and instrumental insight you need to prevail in your custody case. The more you know, the less anxiety you'll feel about the fate of your relationship with your kids.
Better Customer Service
At my family practice, maintaining a small caseload is a top priority. It's how I make sure each of my clients gets as much attention and counsel as they need.
A. Personalized Services for Divorcing Parents
"I had the pleasure of working with Sandra Fuentez in my recent child custody agreement. She provided excellent legal services. Sandra listened, advised, advocated and always kept me well informed on the status of my case. Her confidence and experience put me at ease throughout a very difficult process."
~ M.S., a satisfied former client of Fuentez Law
Constructive Custody Solutions
If you are facing a divorce and have children, custody issues will be on the table. You will need to decide what your custody goals are, and work with your attorney to determine the best way to achieve them.
I offer a solutions-driven approach to your custody issues.
There are plenty of divorce attorneys whose primary concern is themselves, not their clients. They provoke conflict, encourage emotional decision-making, and advise against reasonable settlements. They fail to inform parents of the benefits of coming to an agreement. In court, they seek to prolong the trial unnecessarily.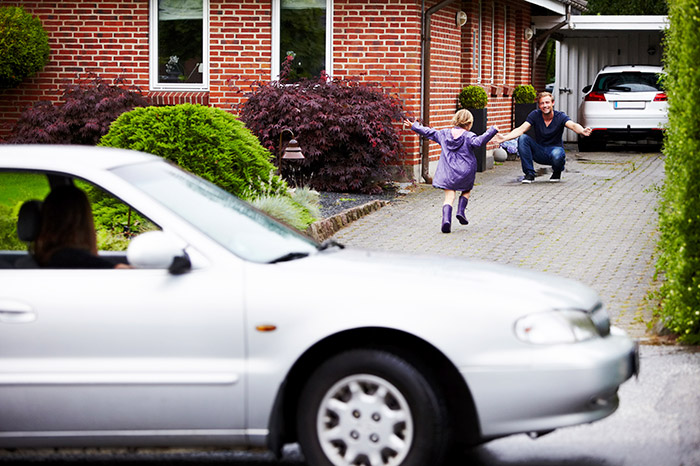 These antics only add to divorcing parents' stress levels and the cost of divorce. You need an attorney who is focused on solutions, not more conflict. This is important if you want to reach a pre-trial agreement. It's even more important if you need to go to trial to win custody.
The most important question to ask when shopping for a divorce lawyer is whether they ultimately work for you and your kids, or for themselves. I am proud to say that my clients enjoy the peace of mind that comes from knowing their advocate truly works for them.
My only agenda is your goals.
My name is Sandra Fuentez. I am an experienced divorce and custody attorney based in Spring, Texas. My only agenda when it comes to custody is your goals. I can help you negotiate a fair and reasonable custody agreement with the other parent. I will work to keep vital parenting questions in your hands, where they belong.
Together, we can forge a workable parenting plan that makes sense for you and does right by your children. (Read more about my parenting plan services below.)
If a trial is necessary, I will make sure you have the information, support and advocacy you need to successfully press for custody in court. You can lean on my winning track record in custody litigation.
A Child-Friendly Parenting Plan That Works.
In Texas, divorcing parents are (usually) required to come up with a parenting plan to work out the nuts and bolts of their child's custody.
What is a parenting plan?
A parenting plan is a document detailing the rights and responsibilities of each parent, a visitation schedule, a child support arrangement, and a way to resolve disputes should any arise. The plan will be submitted to the court for approval. If approved, it becomes a court order with the force of law behind it.
A good parenting plan will save you money and ease your stress.
A bad parenting plan will cost you in the long run. Ineffective plans inevitably bring disgruntled parents back to court with complaints about maladjusted children and co-parenting conflict. Creating an effective parenting plan during the divorce reduces the likelihood you will have to return to court later to change or enforce the arrangement.
Developing a good parenting plan is tricky.
To develop an effective plan, you need negotiation skills and an ability to imagine creative solutions and anticipate potential issues that could impact the arrangement further down the road. A skilled advocate will know what usually works, what doesn't, and what seems like it should, except that it probably won't.
Unfortunately, parents going through a difficult divorce are rarely in the right mental state to cooperate with one another. This doesn't mean adversarial spouses are bad parents. It just means they need support.
Fuentez Law can create a parenting plan that works.
Don't underestimate the power of having a veteran divorce attorney who has drafted and tweaked many successful custody plans. I believe my background in custody law has prepared me for the challenges of effective parenting plan development.
Fuentez Law offers parenting plan solutions that minimize unnecessary conflict, meet children's needs, and protect your parental rights.
B. Custom Services for Co-Parents | Conservators
"I have had Ms. Fuentez on my case for the past 6 months. She has handled all of my matters in a very expedient and professional manner. She always upheld the utmost integrity, and sought the clearest and quickest justice that was suitable for both sides while always having my daughter's best interest at heart.
When it was the most stressful time in my life, she helped take the edge off and exceeded my highest expectations as my attorney! I cannot thank her enough!"
~ C.L., another satisfied client of Fuentez Law
I want to establish custody.
Want to establish custody outside of a divorce? You will need to decide on your custody goals, and then work with your attorney to determine the best path to a satisfactory solution.
Fuentez Law is a solutions-driven family law firm based in Spring, Texas. I have successfully executed numerous custody lawsuits. Give me a call to discuss how I can help you establish your legal parental rights and access as soon as possible.
I want to change a custody arrangement.
Custody arrangements are, in a sense, living documents. They can often be changed if a parent's situation has changed, too. There are several circumstances that warrant a custody court order modification according to the Texas Family Code. Call me to find out if you have a case for modification.
You can learn more about my court order modification services here.
I want to terminate custody.
Whether you want to terminate your own or another parent's custody, it's a big deal under Texas law.
It's a lot easier if both the mother and father agree to the termination. If they do not agree, the dispute may go to trial. Bottom line: If you want to involuntarily strip a parent of their rights, you will need a bold custody attorney to make your case to the court.
I want to enforce a custody order.
If you need a legal remedy to enforce a custody court order, something has gone wrong. Whether you are a custodial or non-custodial parent, I can help you seek an strong enforcement solution.
Learn more about the enforcement remedies available to you in family court on my service page here.
C. Timely Services for Parents Without Conservatorship
If you are a parent without the rights and duties of a conservator, you may be able to restore your custody. But you must act quickly.
If your custody has been temporarily curtailed by an authority like CPS, you need a good family lawyer ASAP to recover your parental rights. My number is (713) 397-2278.
Did You Know? Important Facts About Child Custody in Texas
Conservatorship + Possession and Access
In Texas, child custody is divided into 2 concepts: (1) conservatorship and (2) possession and access.
Conservatorship: the rights and responsibilities of a parent. What you can do and must do as the legal guardian of your children.
Possession and access: where the children will live, and how much time each parent will spend with them (a.k.a. visitation).
In most cases, both parents act as conservators with possession and access rights, but one parent has more possession and access than the other. This is the custodial parent. The custodial parent is the one who lives with and raises the child most of the time. Custodial parents are usually awarded child support from non-custodial parents.
What Else? Custody Conflicts
Custody can quickly become the top battleground issue in a family feud. Conflicts often arise between co-parents when someone breaks the rules in a court order. Here are some common questions and brief answers I hope will clarify any custody conflicts you're dealing with.
What if s/he stops paying child support?
If the other parent is supposed to be paying child support, and has stopped sending monthly payments, you can take legal action – but don't deny them visitation because they aren't paying child support.
Remember: Texas law protects both custodial parents who have not received appropriate child support paymentsand non-custodial parents who have been denied rights such as visitation.
You can read about my child support services here and my enforcement services here.
What if s/he won't let me see my kids?
Have you been unfairly denied access to your children? That's not OK. However, nothing will happen until you take timely legal action. If there is a court order affirming your possession and access, I can guide you through the enforcement process to restore your visitation rights as swiftly as possible.
What if s/he wants to move away with my child?
If you have reason to believe the other parent will illegally move away with your child, you need an official custody order right away to protect your rights, assuming no order currently exists. Without a court order, you'll have little recourse if the other parent decides to exit the state or country.
If you already have a custody court order and the other parent has violated its restrictions, there are options. I may be able to help you get your children back – but you must act quickly. I can be reached at (713) 397-2278. In the meantime:
Do not cut off child support in response; it will only harm your case.
Don't bother asking the police for help; they probably won't do anything. "Custodial interference" starts out as a civil, not criminal matter.
If you think the other parent has committed a serious crime like kidnapping, see me at my office right away for solutions.
You can read more about my court order enforcement services here. 
A word from child custody advocate Sandra Fuentez
Child custody issues are incredibly challenging. Even the most well-meaning, amicable parents struggle to organize custody arrangements that are fair and effective in the long term.
A good parenting plan makes all the difference.
If you are facing a divorce, a good parenting plan is the single most important tool you have to minimize its impact on your children. If you do it right, you can enjoy co-parenting with minimal friction and save yourself the cost and aggravation of post-divorce litigation.
Don't go it alone.
Parents who must limp through custody proceedings on their own spend more time on negotiations and may still end up with a failed plan that has to be changed, potentially more than once. Parents who head into a custody trial without qualified assistance risk losing access to their kids altogether.
I work for you and your kids.
What Fuentez Law does better than anyone is achieve that delicate balance between your interests and those of your children. It can be tough, but with my support, it's within your reach.
When you're ready, call me. Between the two of us, we can determine if your case and my services would make a good match. Call for a brief 20-minute phone consultations – no commitments or fees. Just sound legal advice. You can also opt for an in-person meeting at my office in Spring, Texas.
For strong custody advocacy and child-friendly parenting plans, call Fuentez Law: (713) 397-2278
Sandra Fuentez
Disclaimer | Please note that the information on this page is intended to provide a general introduction to the matters discussed. It is not a substitute for professional legal advice. For legal advice tailored to your unique situation, contact an attorney. Fuentez Law, Spring Texas Familly Attorney, can be reached at (713) 397-2278.