Child Support in Texas
Divorce Lawyer, Sandra Fuentez. is a child support attorney serving residents of  Montgomery County in southeast Texas,  helping local parents resolve their child support cases as quickly and painlessly as possible
As your personal legal consultant, I tirelessly advocate for your children and financial interests. Whether you're on the receiving or sending end of child support, I can show you how to get control of the situation in a way that benefits you and preserves the best interests of your children. My only agenda is your goals.
Read on to learn more about the child support services I offer to both custodial and non-custodial parents.
On This Page:
Services for obligees & custodial parents
Services for obligors & non-custodial parents
A word from child support service provider Sandra Fuentez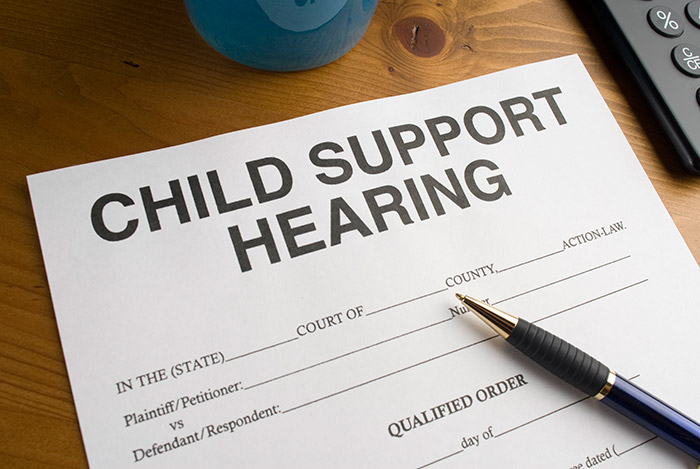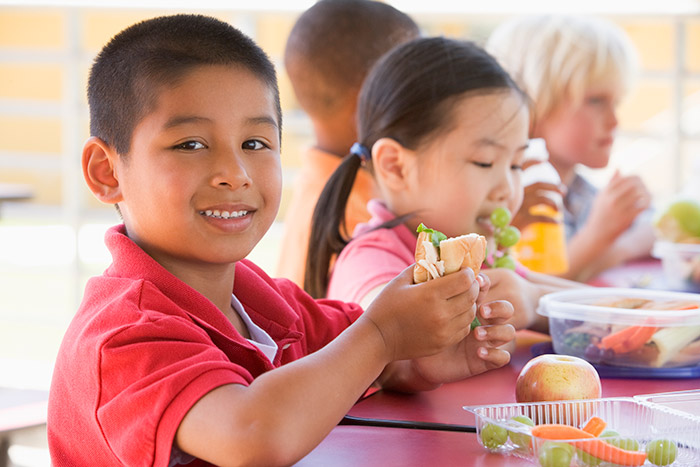 A. Services for Obligees | Custodial Parents
Divorce + Child Support
When parents divorce, their decree must contain provisions for custody and child support. If you want to secure child support as part of a divorce settlement, I can help you press for your interests through negotiations. After the divorce is final, I can set you up a support account and manage any modification or enforcement issues that arise.
Did you know? Mid-divorce ("temporary") child support
If you are separated and live apart from your spouse with your children, you may be entitled to child support. This financial assistance can help you meet you and your kids' needs while the terms of the divorce are being worked out. As your divorce and child support attorney, I can help you make the case for a temporary child support order to the court as soon as possible.
Child Support Accounts and Lawsuits
Which of these statements applies to your situation? Click to scroll to your section.
I want to establish child support.
I want to change child support.
I want to enforce child support.
I want to stop the termination of my child's support.
I want to establish child support.
Your child has a right to support.
You don't have to be going through a divorce to seek financial support from your child's other parent. If you are a "custodial parent" – you live with and raise your child – you may be able to collect child support on behalf of your child, including back support and medical insurance. If you are a single parent raising your child without help from the other parent, ask me about pursuing a court order for child support. I can activate your account and set up the payment stream quickly and with minimal hassle.
Agreeing on child support
Can you and the other parent come to an agreement on child support? If so, that's good. The easiest way to set up child support is when both parents agree. Agreement saves you money and makes the set-up process a simple matter. Typically, parents come to an agreement on child support through a formal negotiations process. Each parent has an attorney to advise them on settlement offers and discuss the different types of arrangements.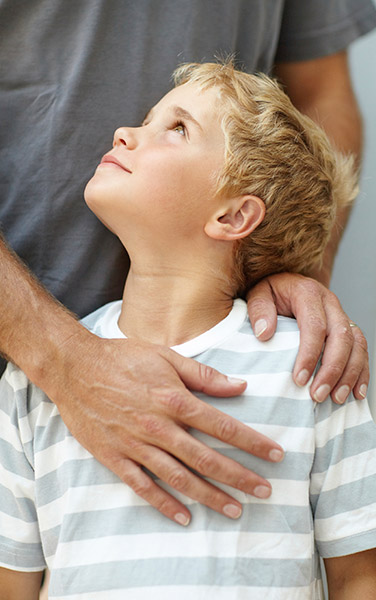 My child support services include agreement and negotiation assistance. If you can meet the other parent at the bargaining table, I can help you work through mediation and/or negotiations and collaborate on a favorable arrangement that sticks. If you and the other parent already agree on a child support arrangement, I'll go ahead and turn it into a court order so you can begin collecting right away.
Child support conflicts
Sometimes, setting up child support stirs up the conflict over who should pay and how much. This is when having a good family attorney on your side is not only useful but essential. If you believe the other parent may fight your efforts to set up child support, call me.  Please contact us by calling  (713) 397-2278. I can help you use the resources of the court to access the money you need.
Establishing paternity
You can't get child support from your child's other parent until their parentage is legally established. This usually means establishing paternity. If you don't know exactly who the father of your child is, or don't know where he is currently living, see me for solutions. I can help you locate and positively identify the obligor as a first step toward obtaining child support.
Child support and other parental rights
If you are considering seeking child support, be aware that the other parent may get visitation rights to your child as part of the deal. Typically, with legal parental responsibilities come parental rights. If you need financial support but don't want the other parent in your child's life, you need to weigh all your options carefully before seeking child support. Come in for a consultation and we can discuss the legal implications, pros, and cons of establishing child support for your family – as well as ways to minimize harm should you choose to seek support.
If you believe seeking child support would pose a physical threat to you or your children, contact my office immediately.
Medical support
Few parents really know how medical support works in Texas, but they need to know. Medical support, in the form of medical insurance plus out-of-pocket costs, is owed in addition to child support. Custodial parents often seek medical support at the same time as child support. When you work with attorney Sandra Fuentez, you will always know the full extent of your entitlements. There's no reason to settle for anything less than what you are legally due.
Reimbursement for pregnancy and childbirth expenses
If you were pregnant and gave birth to your child without any financial support from the other parent, you may be entitled to back payments as compensation for some of your pregnancy and birth expenses. Ask me about getting this compensation. I can make it happen as soon as possible.
I want to modify child support.
Do you get enough support to meet your child's basic needs?
If it has been at least 3 years since the amount of monthly support was last calculated, you can ask the court to reapply the state's income-based guidelines. This might result in a higher amount. Additionally, the amount can be changed at almost any time to reflect a major change in material circumstances, such as an unexpected new child-rearing expense or a dramatic increase in the obligor's income. If you want to change the amount of child support owed to your children, you have to go through the courts. I can get the ball rolling by helping you petition for a court-ordered modification and, if applicable, negotiate a new agreement with the other parent.
I want to enforce child support payments.
If you already have a court order for child support (or a divorce decree with child support provisions), but the other parent isn't paying as directed, you have options for collecting. You may be able to enforce an order for child support without even going to court. If you do have to show up in court to pursue enforcement, I can successfully represent your interests just as I have for hundreds of local parents.
Learn more about my court order enforcement services here.

Ending Child Support in Texas
I want to stop the termination of my child's support.
Have you been notified that the other parent is attempting to terminate their child support obligations? If you believe that circumstances justify continuation or renewal of the obligation, you can object to the termination. Such circumstances might include, for example, the permanent disability of the child. See me for advice on how to proceed. You must take action within 15 days of being notified.
B. Services for Obligors | Non-Custodial Parents
Child support has long been a controversial matter in the State of Texas and is notoriously aggressive in its enforcement of child support obligations.  Texas is one of the few states in the country where child support matters are handled by the Attorney General rather than a social service agency.
Nevertheless, non-custodial parents have rights when it comes to paying a fair and realistic amount of child support. An attorney can help you maximize your interests within the scope of the law. Do any of these statements apply to your situation? If so, give me a call for further direction.
I need to know my child support rights.
I need to respond to a request for child support.
I need assistance with child support mediation.
I need to negotiate child support in a divorce.
I need to change how much I have to pay.
I want to challenge my paternity status.
I want to appeal a new order for child support.
I need to terminate my child support obligations + income withholding.
What Else? Important Considerations
Divorce + Child Support
Getting a divorce? Got kids? If the answer to both questions is 'yes,' child support will be included in your final divorce decree.
If you think your kids will go to live with the other parent once the divorce is final, you may want to retain a divorce attorney with ample child support experience. The language in the decree must be carefully crafted to ensure you aren't on the hook for more support than expected. There have been cases in Texas of greedy obligees exploiting unclear language in the divorce decree to get more than their fair share of child support. A sharp divorce and child support attorney like Sandra Fuentez can protect you from this type of risk.
Medical Support
In Texas, medical support is owed in addition to child support. Most judges simply assign medical obligations to the parent who pays child support. What if the custodial parent has a cheaper or better health insurance plan? If so, you need to take action to shape the outcome in your favor. I can help you secure a more equitable distribution of medical support obligations.
Flexibility and Child Support 
Can't afford your child support payments anymore? Child support payments in Texas. 
Maybe you lost your job. Maybe you had to take a pay cut. Whatever the case, you have a right to flexibility if you can't afford to pay the full amount of child support owed. Child support obligations are meant to be income-sensitive. But you must report any changes in your income or ability to work ASAP. 
Failure to pay the full amount owed is a serious crime in Texas.
A court order "modification" is the only reprieve and the best protection against enforcement actions like fines or jail time. The sooner you seek a modification, the safer your bottom line will be. If you don't think you can pay on your current income, see me right away. I can help you petition the court for a reduction in how much you owe.
Skim my modifications service page for more information on updating your child support payments.
The End of Your Child Support Obligations.  
Except in special circumstances (such as a disabled child), child support obligations do not go on forever. When the time comes, there is a legal procedure for formally ending child support obligations and any associated income withholding. The obligor can initiate the procedure by himself and have the obligee notified, or the parents can file the motion together. Either way, you need to take action sooner rather than later to protect your paycheck when child support is no longer owed.
If your child has died; turned 18 AND graduated from high school; married; joined the military; or been emancipated, I can help you close the child support account and terminate any wage withholding orders. See me at least 45 days before your obligation is set to officially end.
The Child Support Service Law Firm 
Despite established guidelines and protocols, child support outcomes in Texas still come down to each family's unique situation. Whether you are a custodial or non-custodial parent, you have the power to influence your own child support outcomes.
If you have child support issues, you should know that there are ways to leverage the system on your behalf. A savvy family law attorney can fill you in.
Whether you and your co-parent agree on child support or you need to fight for your own interests, you could use Sandra Fuentez in your corner. I will work closely with you to design a child support strategy capable of achieving what matters most to you. If you're interested in quality, affordable child support, and family legal services, give me a call. We can do a brief consult over the phone. You can also make an appointment for an in-person consultation at my office here in Spring, Texas.
Expect a compassionate ear and tactical insights you can use: Please contact (713) 397-2278
Sandra Fuentez
Disclaimer | Please note that the information on this page is intended to provide a general introduction to the matters discussed. It is not a substitute for professional legal advice. For legal advice tailored to your unique situation, please contact Fuentez Law today  (713) 397-2278.