You make plans. Then life happens.
Sometimes, a modification is a necessary evil. Sometimes, it's a bona fide opportunity. Sometimes, it's a threat to your bottom line. Either way, I can help you make the best of it. 
Welcome to Fuentez Law. My name is Sandra Fuentez. I am an experienced family law attorney based in the greater Houston area.
Fuentez Law serves individuals and families whose court order was originally entered in either Harris County or Montgomery County family court, just north of Houston.
I offer comprehensive legal modification services to both petitioners and respondents. If you are considering a modification, I can facilitate the process quickly and with minimal hassle.
If you are opposed to a modification, I can help you challenge one in the works. Together, we can launch a defense of your rights in court.
Read on to learn more about how I can serve your modification needs.
On This Page:
Services for Petitioners
Services for Respondents
A word from modification advocate Sandra Fuentez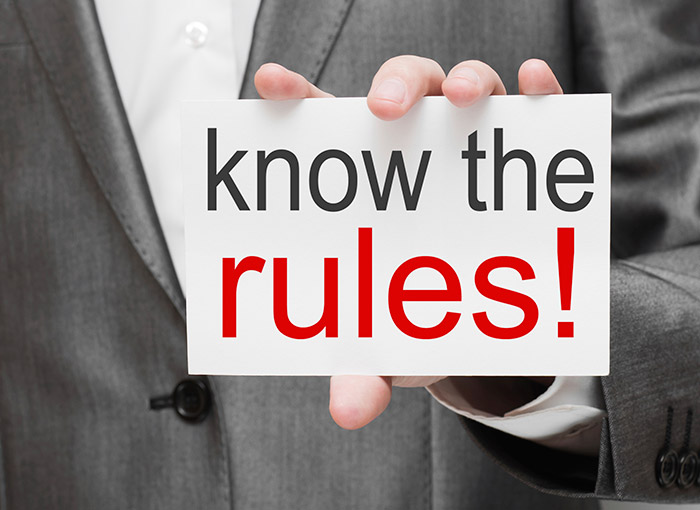 A. Personalized Services for Petitioners
Did You Know? When to Modify a Court Order in Texas
In this section, I introduce the concept of modification and explain when a court order modification might be necessary. Read on to learn when you should modify an order in Texas family court, and what you need to know before you file a motion to modify.
A court order modification is a legal change in the terms of a standing court order or divorce decree.
When you want to make a change to an official order, you have to go through the court that issued the order in the first place. Pretty much anyone affected by an order can petition for a change. Whether the petition is granted or not, however, is up the court.
 Modification of child-related orders
Some orders can be changed relatively easily, while others are rarely modified. The most obvious distinction is between property and children.
The court rarely agrees to change the division of assets and debts following a divorce once the deadline for an appeal runs out. (You can appeal the decree if it's not too late. See "Appeals" section below).
In contrast, orders related to children can often be changed after the fact. Child-related court orders are inherently more flexible. Here are some of the most common reasons for modification of child-related court orders in Texas…
- WHEN TO MODIFY CUSTODY IN TEXAS -
A custodial parent has voluntarily surrendered the child's primary care and custody to someone else.
If the custodial parent forfeits their right to raise the child for at least six months, the court could transfer primary custody to the non-custodial parent if s/he petitions the court for a modification.
There are exceptions, however. Give me a call to discuss whether or not your situation warrants a modification on these grounds.
- WHEN TO MODIFY CHILD SUPPORT IN TEXAS -
A parent's income has dramatically increased or decreased.
If one of a child's conservators experiences a major income change, the court may make adjustments to the amount of child support owed to match the new reality.
For example: If a support-paying parent is making more money, the receiving parent may ask for an increase in the amount of support.
If a support-paying parent is making less money – or none at all – due to a job loss, wage reduction or similar issue, they should seek a modification ASAP to avoid being penalized for not paying enough.
The state wants obligors to be able to obey the law, even if that means modifying an order to make sure they can fulfill their obligations. I often serve non-custodial parents who need a modification to accommodate a drop in their income.
- WHEN TO MODIFY VISITATION IN TEXAS -
Children grow up and their needs change.
You may need a custody modification when one or more children has aged to a point that the former agreement no longer works for them.
Even if a parenting plan has worked fine for years without a hitch, change is all but inevitable. Needs and desires change. Kids often grow into teenagers who chafe under the time-consuming custody arrangements of their childhood.
If a child is at least 12 years old and wants to weigh in on the custody question, they can ask the court to consider their wishes as part of a modification request.
One or both parents are dissatisfied with the custody schedule.
There's plenty that can go wrong or simply change over time when it comes to child visitation. The sooner a stable, satisfactory custody routine can be worked out, the better. See me if you think the visitation schedule could use a tune-up.
One of the parents wants to move.
If a parent wants to move to another city, state or country, and the move would violate a standing custody order, they need to petition for a modification so they can move without getting in trouble. A family attorney can help you make your case to the judge in order to get the desired changes.
A parent with custody is in trouble for child abuse or family violence.
If one of the parents is facing a conviction for abuse or family violence, the non-offending parent may want to ask the court to reduce the other's visitation rights.
What Else?
There are many other situations that may warrant a court order modification.
Maybe one parent is considering retirement. Maybe someone has become disabled. Maybe CPS has removed a child from a home and a sibling wants to be able to visit their brother or sister.
These are all situations where a modification is the next legal step.
The only way to know for sure if your situation demands a modification and the court will find it legitimate is to ask a Texas-savvy family attorney experienced in state modification law. I would be happy to assist if you have important questions and needs related to court order modification.
To Modify or Not to Modify: The Benefits of Modification
The process of requesting a modification may seem like a pain, but there are several benefits of getting your change approved by a judge:
You and your child can enjoy a better and more realistic custody or support arrangement.
Modification allows you to meet your children's needs and stay in the good graces of the legal system.
You can protect your children if the current arrangement threatens their physical or emotional well-being.
What Else? Red Flags to Watch Out For
- Informal Agreements -
NEVER rely on an informal agreement.
Agreements between co-parents are encouraged, but any new agreement should be formalized with a modification.
Informal agreements may be functional in the short-term, but even the most well-meaning arrangements can fall apart in the event of a conflict or dashed expectations. Informal agreements are simply unenforceable under the law.
I see this problem a lot with child support obligations. If a support-paying parent needs to reduce how much they are paying, a modification is necessary. Even if the other parent is sympathetic, the state may hold non-custodial parents responsible for the difference.
This is also the case if a support-paying parent says s/he will pay more than what's owed. It may seem like a sweetheart deal, but there is no guarantee a custodial parent will benefit from a promised increase unless the court makes it official.
- Frivolous Modification Suits -
Many court orders that relate to children can be modified. However, there are also situations in which a modification will be deemed inappropriate and flat-out denied.
In the worst-case scenario, the judge can deem your suit "frivolous" if the underlying motivation seems fishy. If that happens, the petitioner could be penalized for filing an inappropriate suit.
If you are unsure whether the court will consider your modification legitimate, ask a qualified attorney in the jurisdiction of the court order first. My Spring, Texas-based office serves folks who want to modify court orders in Harris or Montgomery County.
- Time-Sensitive Appeals -
Have you recently signed a divorce decree, but now wish you didn't? Regrets are common in the aftermath of a tough divorce. Give me a call if you need to appeal a divorce decree or court order. A successful appeal is a time-sensitive goal.
Your Attorney: The Benefits of Fuentez Law
If the children have lived in Harris County or Montgomery County for at least the last six months, or if the order you want to change was originally established in Harris or Montgomery County, Fuentez Law is your ticket to efficient modification.
I'll coach you on your options and lead you through the modification process as quickly as possible. I will also represent you in court and defend your interests if they are threatened.
Here's how I can help. Specifically, I will:
Counsel you on all your modification options.
File the paperwork and other requirements for an order modification.
File a sworn and notarized affidavit with the motion to modify, where applicable.
Provide proper legal notice to the other party.
Arrange the hearing and prepare solid testimony.
Represent your interests in court.
Take action if the other party doesn't show up.
Do I really need an attorney for a modification?
Even with a seemingly simple, straightforward modification, you can benefit from having a qualified attorney to keep you informed about your legal rights and all the options on the table. However, it's especially important to secure a good attorney for your modification if…
The other parent may object to the change.
The other parent retains their own lawyer.
You are unsure whether you have grounds for a modification. (see "Frivolous Suits" section above)
You need a modification as quickly as possible.
You want to know how to create a better custody or child support arrangement.
You need to change who has primary physical custody or the right to decide the child's primary residence.
The other parent is facing conviction for child abuse or family violence.
B. Strategic Services for Respondents
My ex is trying to change the court order. Can s/he do that?
Maybe. Every case is different. To find out how your former spouse, co-parent, or another party can modify a court order, I need to know the details of your unique situation.
If you believe a modification currently under consideration is unfair or unrealistic, you can challenge the proposed changes in court. If you think the changes will present a hardship for you, you must take action right away.
Retaining an experienced family attorney is your best chance for stopping an inappropriate change that would harm you or your child's best interests. Please get in touch with Sandra Fuentez [LINK TO CONTACT PAGE] if you are facing a bad modification, or need to respond now that you have been notified about a pending modification.
If you want to challenge an attempt at modification, I will represent your interests in front of the judge. I always fight hard for my clients' goals when important decisions are on the line.
A word from modification attorney Sandra Fuentez
The law recognizes that sometimes things change and approves child-related court orders with flexibility in mind. For help pursuing or challenging a court order modification, I invite you to consider Fuentez Law.
The best part about my practice is the personalized, one-on-one approach to family law. Many lawyers don't have the time and attention span to consider every aspect of your case and convey every option at your disposal. They hardly have time to listen, much less craft a strategy that speaks to your root priorities.
Fuentez Law is committed to a customer service approach to court order modifications.
I will sit down with you, listen to your story, and offer the most useful advice – tailored to your unique goals, down to the last detail. I make it my business to ensure you are on your best footing at the modification hearing. That's a big deal when the outcome of the case could significantly affect your parental rights or child's happiness for years to come.
I offer brief no-obligation initial phone consultations for individuals with more questions. Call between 9am and 5pm on a weekday for answers you can use to move forward on your case.
 You won't get better customer service from any other family lawyer in town. (713) 397-2278
Sandra Fuentez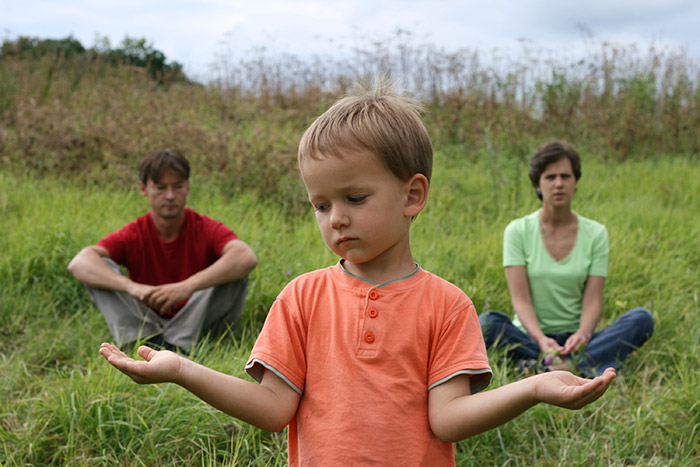 Disclaimer | Please note that the information on this page is intended to provide a general introduction to the matters discussed. It is not a substitute for professional legal advice. For legal advice tailored to your unique situation, contact an attorney. Fuentez Law can be reached at (713) 397-2278.